The gathering is lead by local accordionist Tommie Black-Roff with fiddler and guitarist James Patrick Gavin and whistle and pipe player Dominic Henderson. We will also be visited by Cornish musicians Jen Dyer and Neil Davey for an intensive day of Cornish tunes and a Nos Lowen (a Cornish dance night). Our other guest tutor will be cellist Abel Selaocoe exploring improvisation and rhythm.
Tommie grew up near Land's End playing Cornish and Irish folk music. He has since worked with a number of bands across the UK. Currently he is working in the nordic countries exploring local accordion traditions and forms of improvisation and harmony in folk music.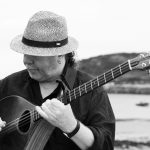 Neil Davey and his brothers kick started the revival in Cornish traditional music in the 1970s with their band Bucca, and went on to to play with countless others in the Celtic scene including Dalla and mostly recently Davey&Dyer. A prolific composer, performer and educator, he has been a guest lecturer at Newcastle's folk department and led workshops at numerous festivals and schools.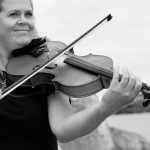 Viola player Jen Dyer is a pioneer of the Nos Lowen approach to traditional Cornish music and dance. As a performer she is a prominent member of Sowena, Dalla and with Neil in the duo Davey&Dyer. And as a teacher she holds extensive experience teaching Cornish music topics in schools and at workshops.
Hailing from North London, James is a fiddler and guitarist with musical and family roots running from Northern Ireland to the Basque Country. An acclaimed performer and composer, his unique sound blends Irish fiddle traditions with a breadth of other styles.
Dominic Henderson is a London-based uilleann pipes and whistle player. Growing up around the London-Irish music scene, he developed a distinctive style which marries the old and the new.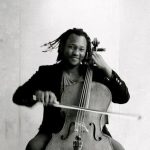 South African cellist Abel Selaocoe explores the capacity of the cello across a plethora of genres, from collaborating with beatboxers and world musicians to giving concerto performances and solo classical recitals. As an improviser Abel is the co-founder the world-folk-fusion quintet Kabantu.